Notes + ToDos together, Finally.
NoteDo is a personal note + todo desktop application for efficient people, who value privacy.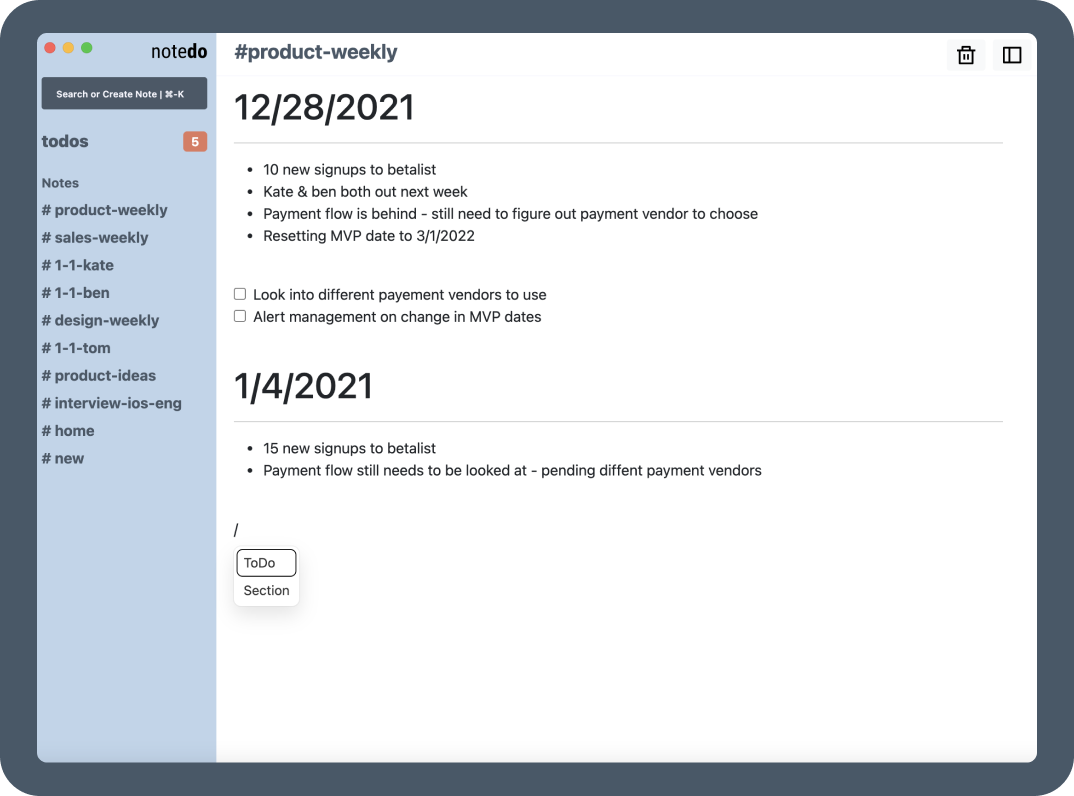 How is NoteDo different?
NoteDo allows you to become efficient, by keeping the context of your notes + todos together. This comes from the frustration of dumping todos in notes and then them becoming lost or keeping todos separate from notes and losing context, or jumping between multiple apps. NoteDo takes a different approach:
Combined Notes + ToDos - You enter todos directly as you're taking notes. This allows you to keep the context of the todo intact. See your todos from everywhere in one place.

Note Threads - Notes are unique based on their name. No longer do you get lost in multiple notes for the same recurring meeting. Just search for the note and pick up right where you left off. Again, keeping context together.

Slash Commands - Generate todos, sections, and more quickly with slash commands as you're taking notes.

Your Data - Your data doesn't touch our servers. It's all stored locally on your computer. As private as it gets.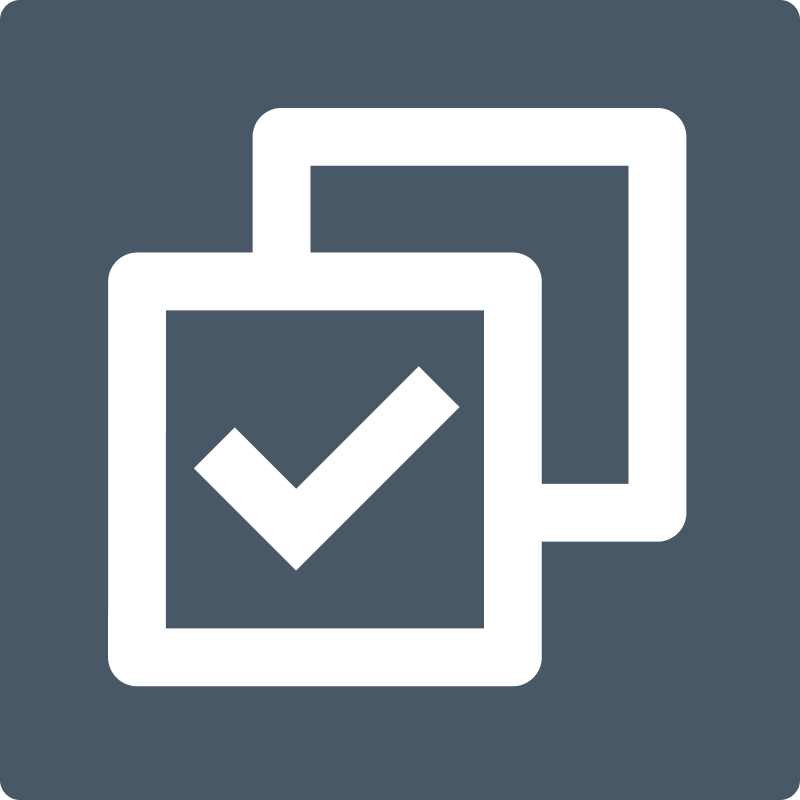 Purchase NoteDo
Try Risk Free - After you purchase NoteDo, if you're not happy - reach out and you'll get a full refund.

1 Year of Updates - With your purchase, you'll get 1 year of updates.

Mac Application - NoteDo is currently only available on Mac

One Time Purchase - No monthly cost.
$39
After purchase, you'll be sent a license key (via email) and a link to download NoteDo.
Stay In Touch
Interested in hearing updates on NoteDo? Join the list.
Need help? Send an email to kyle@thoughtshape.com